| | | |
| --- | --- | --- |
| | Translation of Internet resources... | |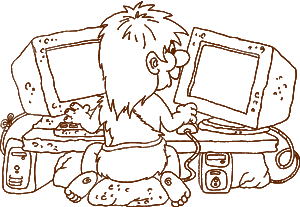 The «UnikA» translation agency provides full or partial translation of websites and portals (Internet-resources), as well as creation of multilingual websites. We have accumulated a professional team of interpreters and web-experts, who will execute your order quickly and successfully..
Translation of websites and portals is of current concern. A multilingual website is a business card of your company presenting it to foreign partners, prospective investors, and consumers. It is very important, therefore, that web pages be professionally translated into a foreign language.
The «UnikA» offers the service of localization. Localization of web resources is the creation of an initial foreign language version. Localization includes:
- translation of the textual part of the website;
- reconstruction of sites' map, navigation and tips' system;
- web-oriented programming.
The «UnikA» Translation agency offers subscription services of efficient e-mail translation. It means that if you have registered and paid in advance you will get your translation instantly via e-mail or on-line. We offer such services as: communication via e-mail ISQ, MSN, etc with help of a translator.
Besides website translation we offer the following services:
- web-site development in Ukrainian/foreign web-space (promotion, advancement for certain Internet audience, increase of visiting);
- web-site design;
- banner development (standard and animated image);
- web-site technical support.
The «UnikA» Translation agency guarantees absolute confidentiality of the client's information.
We are ready for a mutually beneficial cooperation with you!