| | | |
| --- | --- | --- |
| | Written translation. | |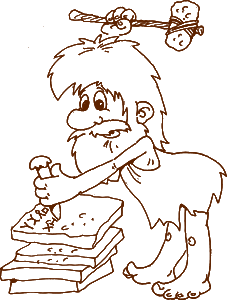 The «UnikA» Translation agency has been continuously searching for the best combination of top quality and low prices. Our prices are the lowest on the translations market! Our success originates from the individual approach to price formation. We work with definite language pairs and provide translations of general, technical, economic, medical, juridical and legal spheres.
The «UnikA» Translation agency is a unique institution, which unites qualified translators from Ukraine and abroad. They specialize in certain sphere and are in good command of corresponding subjects and terminology. We're constantly improving the translation process by involving qualified translators and using dictionaries (on-line and printed), encyclopedias, hand-books, fill up terminological glossaries, etc.
Special offer. Every 20-th page for free
Special offer : The «UnikA» Translation agency offers subscription service for customers which allows for free translation pages. Every 20-th page (any language and subject) will be translated for free! You just register yourself as a "regular customer". The «UnikA» translation agency heads for long-term and effective cooperation with every client.
The "UnikA" translation agency exercises multi-stage quality control:
Stage 1 – careful selection of translators: translation tests, individual interviews, work experience criterion;
Stage 2 – completed translations are checked by a proof reader (often a native speaker), all inaccuracies are done away;
Stage 3 – the highly tailored texts are translated with the help of experts who see to the accuracy of professional terminology.
You will be satisfied with our professional translators' performance.