| | | |
| --- | --- | --- |
| | Notarization. Legalization. Apostille. | |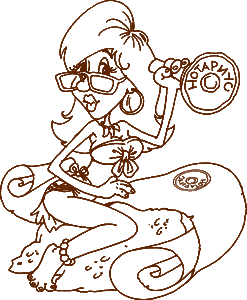 There are 3 types of certification of legal documents: notarization, legalization, apostille.
1. Notarization of a legal document's translation into Ukrainian is necessary in order to put it in to the Ukrainian government. The "UnikA" translation agency can carry out a pressing order and provide notarization of the translation (and copies if needed) within one day.
2. Notarization of legal document's translations into a foreign language is necessary for its further legalization, after which it can be sent to the country of destination. Legalization is a special procedure of translating and registering official documents issued by official Ukrainian institutions so that the documents have legal force abroad. This procedure is rather complicated and requires certain time and money. Legalization is carried out in five steps:
Document translation.
Notarization (within one working day).
Registration by the Ministry of Justice of Ukraine.
Registration by the Consulate Services Department of the MFA of Ukraine.
Registration by the embassy of the country to which you plan to present the documents (time frames and costs are determined by each embassy for each case).

*Please note that this last step (embassy registration) should be carried out by the client himself.
3. Apostille is a simplified procedure of legalization and registration of documents to be presented in
the countries-participants of the Hague Convention.
Apostille of legal documents' translations is performed by:
The Ministry of Education and Science – on official documents, issued by educational establishments; state bodies, enterprises, institutions, organizations working in educational and scientific spheres. For example: diplomas, certificates on academic degrees, educational plans, etc.
The Ministry of Justice of Ukraine – on documents issued by law-enforcement institutions and judicial bodies, as well as on documents formalized by Ukrainian notaries (certificates from registry office; documents that were attested or certified by a notary; court decisions and certificates).
The Ministry of Foreign Affairs of Ukraine – on any other documents.
The specialists of the «UnikA» translation agency have great expertise in documents legalization. They will help you solve this problem smoothly and efficiently!